What To Watch For: USF vs. Stetson
South Florida continues completes a shortened homestand Tuesday when it hosts in-state foe Stetson.
Michael Durr and Alexis Yetna combined for 27 points, 18 rebounds and three blocked shots to lead the Bulls to a 76-57 victory over Florida Gulf Coast Wednesday afternoon. The Bulls' game against Florida A&M that was scheduled for Friday afternoon was canceled due to COVID-19 issues within the FAMU program.
Stetson, who shot 20 percent in a loss to Florida on Sunday, has yet to win this season. This will be the Hatters third game since Friday.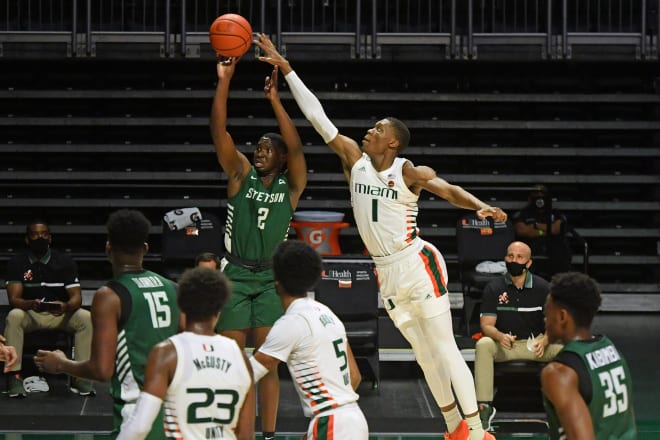 BullsInsider.com has your quick facts and what to watch for against Stetson:
Quick Facts
Matchup: USF (2-2) vs. Stetson (0-3)
Date: Tuesday, Dec. 8
Time: 5 p.m. ET
Location: Yuengling Center | Tampa, Fla
Watch: ESPN+ (Jim Louk, Neil Solondz)
Radio: Bulls Unlimited (Jim Lighthall, Joey Johnston)
History: This is the 28th meeting between the Bulls and the Hatters. USF holds a 20-7 series lead and have won 14 consecutive games against Stetson.
The Opponent: Stetson lost 28 of 35 practice days due to Covid-19. It is a young team (one senior, zero juniors among its 11 scholarship players) that started three freshmen in its opener, four sophomores at Miami. In September, senior point guard Kenny Aninye opted out. Aninye started 29 games at the point. Sophomore point guard Terry Ivery opted out shortly after the team was released from its second isolation. The Hatters are picked to finish third in the ASUN.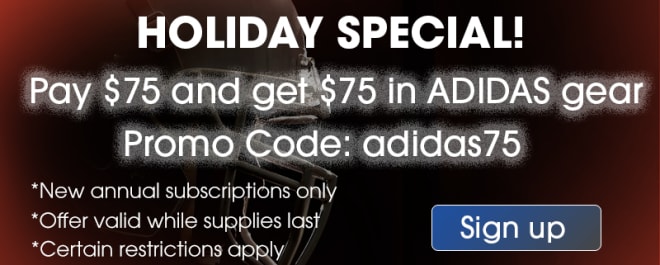 Rob Perry has to make things go for Stetson. He was the ASUN freshman of the year last season. The Hatters run some isolations for him with false action on the opposite side of the floor. Perry is a tough guard who is excellent in ball screen action and very good in transition and coming off screens away from the ball.
Sophomore big man Mahamadou Diawara (Jah-war-uh) is a load inside. At 6-foot-10, 250 he is a strong, physical post player with high major athleticism. He loves to get to his left shoulder for a right handed jump hook. He is a legit inside threat. The Florida Gators took away his move into the lane then doubled him when he picked up his dribble.The result: Diawara scored one point.
Redshirt freshman Chase Johnston (Ft. Lauderdale) is the National High School record holder for career three-pointers made. Of Johnson's 35 FGA this season, 77 percent are threes. The Bulls must close out with a high hand on Johnston and make him take tough shots.
Since the Hatters are relying on so many freshmen and sophomores, and only had seven practices before Stetson's first game, head coach Donnie Jones is keeping the offense simple. Stetson spreads the floor well at times with a four-out motion offense to allow room to drive to the basket. We saw stagger screens away from the ball to help shooters get open jumpers.
Stetson has played zone on 78 percent of its defensive possessions. Mostly 1-3-1 with a big at the bottom defending the rim. The Hatters zone has held teams to 37 percent shooting but the Hatters transition defense is poor. Opponents are making 55.3 percent of their shots in transition against Stetson and scoring at least one point 55.4 percent of the time.
USF can't get seduced by the zone to just jack up three-pointers. They can work it by driving it, screening the zone and getting the ball to the middle or short corner.
Prediction
USF 74 Stetson 61
To win this game USF can play inside-out by attacking the Stetson zone, limit turnovers, play with physicality, win the battle on the glass and guard the ball.