Game Chat: South Florida vs. Memphis
TAMPA (March 2, 2021) – With two scheduled games remaining in the regular season, the South Florida men's basketball team returns to the Yuengling Center on Tuesday night for a primetime game against Memphis. The 9 p.m. ET tip-off may be viewed on ESPNU.
It is senior night for USF (8-10, 4-8 AAC) who enter the game following a 98-52 beat down in H-Town to the Houston Cougars on Sunday.
Memphis (14-6, 10-3 AAC) won its fifth-straight game, and eighth in the last nine outings, Sunday at Cincinnati 80-74.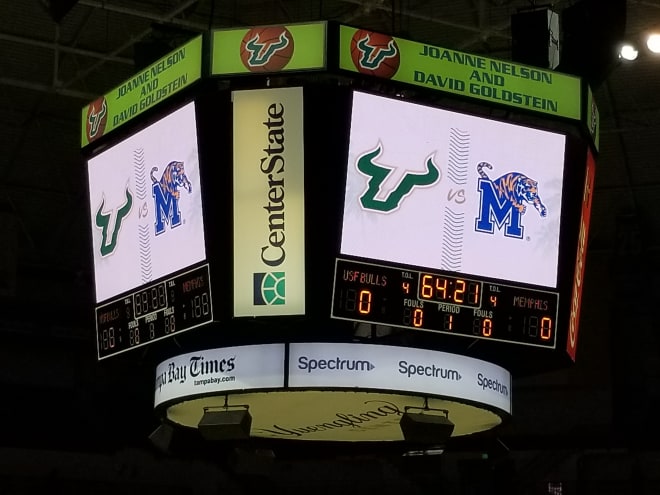 -- Join our premium chat by clicking HERE
-- Freshman Caleb Murphy scored a career-high 20 points for USF when Memphis defeated the Bulls 58-57 in December.
-- Seniors Justin Brown and David Collins will be playing their final game in the Yuengling Center.
-- Justin Brown has played in his 119 career game for the Bulls. He will rank fourth all-time at USF in games played should he appear in the game.
-- David Collins has played in 112 career games and needs two more to move into the top 10.
-- Michael Durr and Alexis Yetna are game time decisions. Both missed Sunday's game in Houston.