What To Watch For: USF vs. FAMU
South Florida continues a three-game homestand Friday when it hosts in-state foe Florida A&M.
Michael Durr and Alexis Yetna combined for 27 points, 18 rebounds and three blocked shots to lead the Bulls to a 76-57 victory over Florida Gulf Coast Wednesday afternoon.
Florida A&M has not played since Sunday when it was bested by Georgia 85-75.
BullsInsider.com has your quick facts and what to watch for against Florida A&M:
Quick Facts
Matchup: USF (2-2) vs. Florida A&M (0-2)
Date: Friday, Dec. 4
Time: 5 p.m. ET
Location: Yuengling Center | Tampa, Fla
Watch: ESPN+ (Jim Louk, Neil Solondz)
Radio: Bulls Unlimited (Jim Lighthall, Joey Johnston)
History: This is the 14th meeting between the Bulls and the Rattlers. USF holds a 9-4 series lead and have won seven consecutive games against FAMU.
The Opponent: FAMU is projected to finish third in the Mid-Eastern Athletic Conference (MEAC) Southern Division and return eight players from a squad that went 12-15 overall and 10-6 (MEAC).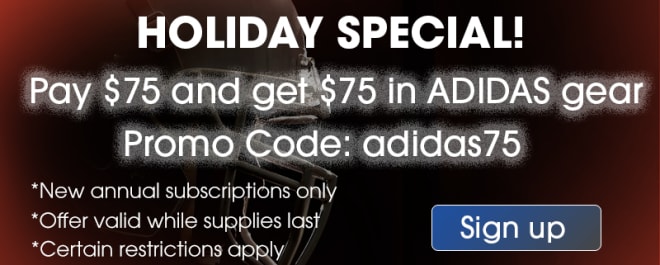 Junior guard M.J. Randolph, a preseason All-MEAC second team selection, leads the Rattlers in points, rebounds and steals. He was the MEAC Rookie of the Year in 2018. Randolph does almost all of his scoring inside the arc. He is not a good three-point shooter (16.7 percent last season) and doesn't attempt many threes.
Evidently senior guard Kamron Reaves found a shooting coach. In two games this season he's made 46.7 percent (6-of-13) of his three-point attempts. Reaves has never made more than 26 percent for any of his three previous seasons.
Another Rattler that is not afraid to chuck it at the bucket is freshman guard Jalen Speer. Unlike Reaves, however, Speer has only made 8.3 percent (1-12) of his three-point attempts.
Bryce Morangne is a 6-foot-5, 220-pound four man who can dribble, pass and make mid-range jumpers. He has a good feel for the game and stays active.
The Bulls will have a decided size advantage over the Rattlers at almost every possession but most notably in the front court. D.J. Jones and Johnny Brown, both 6-foot-9, are the tallest players to see action in FAMU's two games, but neither weighs more than 210 pounds. The status of Evins Desir, 6-foot-8, 300-pounds and Wylie Howard 6-foot-11, 250-pounds is unknown.
Brown, a lefty, can score on all three levels. Prior to his arrival at FAMU Brown showed that he is a capable shot maker off the catch or bounce. Jones, also a lefty, can stretch the floor out to 18-feet and likes the right corner jumper.
FAMU plays with good pace, uses lots of motion offense and some horns sets but they are not efficient scorers and shoot worse than 60 percent at the free throw line as a team.
Defensively FAMU is below average and uses mostly man but we did see some 2-3 zone for a few possessions. Opponents are shooting 52.2 percent against FAMU and scoring .926 points per possession. The Rattlers will use a nuisance press to slow teams down and a 1-2-1-1 press to turn teams over.
Prediction
USF 73 FAMU 58
Similar to the FGCU game, the Bulls need to limit turnovers, play with physicality, dominate the glass and make shots against what has been a poor FAMU defensive team. I would REALLY like to see the Bulls play inside-out again like they did against FGCU.