Oklahoma State Transfer Headed to USF
The South Florida men's basketball program will add Oklahoma State transfer Zack Dawson to the roster, it was announced on Friday. Dawson, a Rivals four-star prospect out of South Miami High School, left Stillwater, Oklahoma in December but continued his education by "taking online courses" according to a source who lives in South Florida.
He will begin classes at USF during Summer B.
USF head basketball coach Brian Gregory announced the news via press release.
"We are excited to welcome Zack back home to Florida as a member of the Bulls family," Gregory said. "He is a dynamic and versatile guard who can impact the game in a variety of ways. Zack comes from one of the best high school programs in the state, South Miami High School, so he immediately brings a championship attitude here to the University of South Florida."
"After sitting down with my family and thinking about what decisions I had and schools I had to choose from I just felt that USF would be the best place I would fit," Dawson said. "My family would be able to see me play I would be more closer to home, I could focus more on doing what I had to do."
Once Dawson left OSU the USF coaching staff quietly began building a relationship with the Miami guard.
"Coach Gregory is a great coach," said Dawson. "Coach [Tom] Herrion was part of the process of my recruitment. He's had my back, he's had my family's back. He's been showing me different things, he talks positively about everything. Coach Gregory has been there too so I'm excited to play. I'm excited to be a part of the family."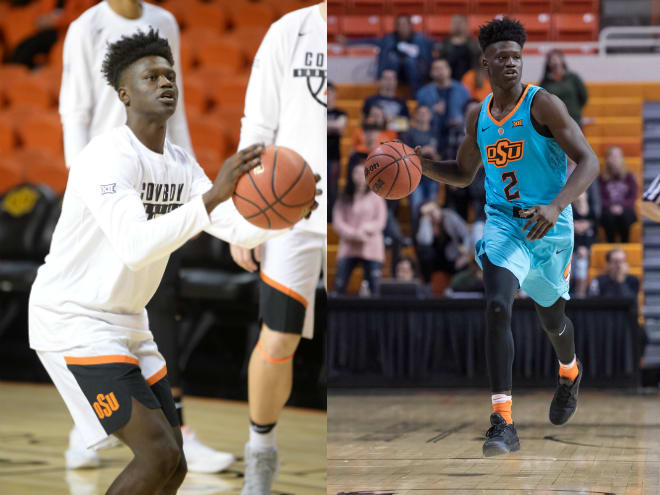 Dawson, a 6-foot-3 freshman, signed with the OSU program in 2016 over offers from Arizona, Iowa State, Kansas State, Louisville, UCF and others. He remained with the Cowboys despite a head coaching change from Brad Underwood to Mike Boynton.
In five appearances last season, he averaged 10 minutes, 4.4 points and 1.6 assists per game. The high point of his season was an 11 point, three assist and two rebound performance in 15 minutes against Oral Roberts.
A two-time Florida first-team all-state member, and 2017 Miami Herald Player of the Year, Dawson is an athletic guard with good vision and ball skills. He is very effective coming off of ball screens to score or find teammates. Additionally, Dawson is a competitive, high motor player, with great length and a healthy dose of athleticism.
He led the South Miami Cobras to the state semifinals in his junior and senior season. Dawson was ranked the No. 113 prospect in the final Rivals150 for the 2017 class.
In January 2017 RunningTheBulls.com watched as Dawson, an electric scorer, break the Wally Keller Classic single game individual scoring record with 43 points (36 in the second half) for South Miami.
Since Gregory's arrival at USF last year he has made it clear that the Bulls will pursue talented in-state prospects. As a four-star transfer from the Big 12, could Dawson's decision send a message to other in-state high school players?
"My message is don't count us out," Dawson said. "We're going to be a pretty good team, looking forward to getting to the NCAA Tournament. Which I know we will be able to do and I know we will do. It will be a hard working the process but I'm just excited I'm ready to get started."
Dawson joins point guard Xavier Castañeda of Whitney Young High School in Chicago IL, center Michael Durr of Victory Rock Prep in Bradenton, FL, center Antun Maričević of Casper College and forward Rashun Williams of Calhoun County High School in Edison, GA in USF's 2018 class.
As an undergraduate transfer, Dawson must sit out the 2018-19 season due to NCAA transfer rules. He will have three years of eligibility remaining, beginning with the 2019-20 season.
The Bulls still have two scholarships available in 2018. Tuesday RunningTheBulls.com reported that Perry Hall (Md.) High School forward Anthony Higgs is listing USF in his final three.