New Bulls: Michael Durr
When Michael Durr committed to South Florida he became the second member of head coach Brian Gregory's 2018 recruiting class.
Durr faced some adversity in his senior year when, less than a month after he committed to USF, his head coach at Oldsmar Christian exited the school. Durr bounced to Victory Rock Prep (Bradenton, Fla.) and had a solid season and through it all, the Georgia native remained solidly in the Bulls' corral.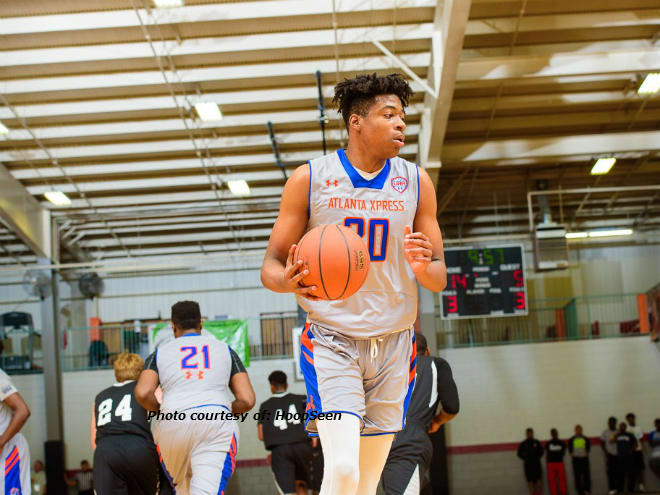 Has your size changed at all? If yes, what is your current height and weight?
6-foot-11 and 230.
When do you plan on reporting to USF and who will you be living with?
Pretty much all the sophomores, David, Justin and Lex.
What did your typical workout routine entail before you arrived at USF?
Weight room workout before I got on the court. When I got on the court a couple of post moves, jump shots stuff like that and then play pretty much open gym after that
How would you describe your playing style?
Aggressive, playing hard going to work in the post, down-low presence.
What player or team are you most looking forward to going up against?
Everybody. I witnessed everything that happened last year with the teams that they lost to so I'm pretty much looking forward to going up against everybody we play.
Since the end of your junior college season what have you been working on to improve?
Continuing to develop my post game, get stronger and working on my jump shot.
What's your favorite food?
Wings. Hot.
What is your favorite movie?
"Home Alone" (the original)
What is your favorite TV show?
"Martin"
What's the one song you're getting hyped up to before a game?
Playboi Carti his latest album is called "Die Lit". That's what I'm on right now.
Who is your celebrity crush?
Rhianna
What do you like to do for fun when you're not playing basketball?
Just chill with my friends, hang out and do things.
What's the one thing you learned from your recruitment that you would pass on as advice to a future recruit?
Just make sure that the school that you're going to is going to do everything they say and their playing style fits you. Also make sure everyone that's involved in your recruitment is in it for the right reasons.
What are you expectations for your freshman season?
I have big expectations. I want to be the Rookie of the Year. As a team I want to get to the conference championship. I want to average a double-double. I want to do everything.
What would be three words to describe you?
Funny. Caring. Tall.